Want The Best Way to Make Money Fast?
Are you tired of looking for ways to earn money online and coming up short? Have you tried various methods but still can't seem to see the results you want? If so, affiliate marketing may be the best solution you're looking for. Out of all the ways to make money fast on the internet, affiliate marketing is by far the most efficient and profitable. With the right approach and effort, affiliate marketing can provide a steady stream of income for anyone who's willing to put in the work.
Understanding Affiliate Marketing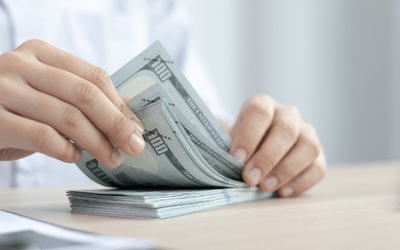 Affiliate marketing is a commission-based business model where affiliates promote other people's products and earn a commission on every sale made through their unique referral link.
Still with me?
It's not complicated at all – product vendors are willing to "share" in their profits because, the more people that promote their products, the more money they make – without doing anything but simply upload their products to these affiliate market places for you to promote on their behalf!
All commissions are handled and disbersed by the market place itself, so there's no chance of fraud at any time during the promotion and sell of the product you may be promoting.This means that you don't have to create your own products, handle customer service or deal with shipping and handling.
All you have to do is promote the product and earn a commission for each sale made through your link.
Finding the Right Products
The first step in successful affiliate marketing is to find the right products to promote. You want to find products with a high gravity score on platforms such as Clickbank. The gravity score is an indicator of how well a particular product is performing with other affiliates, so it's a good indicator of its potential for profitability.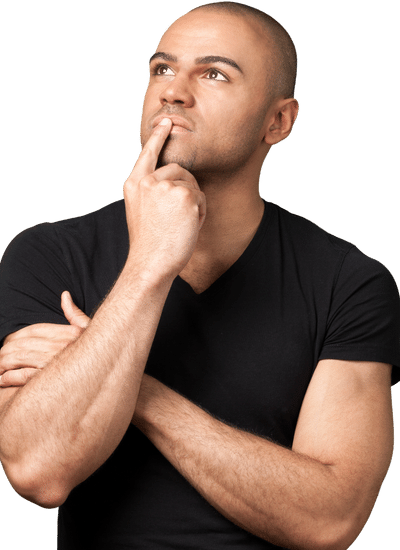 Other platforms where you can find popular affiliate products to promote are WarriorPlus, or JVZoo. These platforms are market places for top product creators, especially in the Make money online space and affiliates who desire to promote these products online. Everyday product vendors are creating products and there's no shortage of affiliates to promote these products.
You can find top affiliate offers to promote by looking at the number of sales made per product and its pulse score, this being the indicator of any refunds and returns. The higher the sales volume and lower the pulse score is a great indicator of a good product to promote.
Ideally, you want to purchase the product first before promoting it. Otherwise you're merely peddling a product you have no idea of how well it performs for other affiliates. You can visit warriorplus
Promoting Your Offers
Once you've found the right products, you need an avenue to promote them. While social media can be effective, it can also be slow for affiliates with little to no exposure and followers. This is where email marketing or solo ads come in. Solo ads are warmed-up email leads for your offers, sent through a vendor in the same niche as yourself to their list. This is probably the best method to promote affiliate offers because you're sending your offers to a targeted audience that is already interested in similar products.
Avoiding Common Pitfalls
One of the biggest mistakes affiliates make is thinking that simply finding a product and promoting it will result in automatic profits. While this may work for some, it's not a guaranteed method for success. One way to maximize your earnings is to use solo ads, which provide a more direct route to your target audience.
However, it's important to note that solo ads can be expensive, so it's important to weigh the cost against the potential profit before making a decision.
Another common pitfall is relying solely on social media for promotion. Whilst there are youtube videos on how to make quick money in one day etc, those are youtubers with a large following, and whilst they're able to use volume from views to maximize on their message, social media in reality, can also be slow and unreliable for affiliates with little to no following. Additionally, platforms like Facebook and Google have strict policies against promoting affiliate offers, making it even more challenging to reach your target audience.
Benefits of Solo Ads Over other Advertising Mediums
Solo ads are a popular and creative ways to make money for affiliates looking to promote their offers and make money fast online. A solo ad is essentially an email advertisement that is sent out to a large email list of subscribers who are interested in the niche of the offer being promoted. Let's take a look at some of the benefits of using solo ads for affiliates.
Targeted audience: One of the biggest benefits of using solo ads is the ability to target a specific audience that is interested in the niche of the offer being promoted. This means that the clicks and conversions you receive from a solo ad campaign are likely to be much higher compared to other advertising methods, such as banner ads or social media ads, where the audience may not be as well-targeted.
Quick results: Another benefit of solo ads is the ability to get quick results. Unlike other advertising methods that may take weeks or even months to start seeing results, solo ads can deliver results in as little as 24-48 hours. This makes them a great option for affiliates looking to make money fast online.
Cost-effective: Solo ads are also cost-effective compared to other advertising methods. The cost per click (CPC) of a solo ad campaign is typically lower than other methods, and you only pay for the clicks that you receive. This means that you can get more targeted traffic to your offer for less money compared to other methods.
Easy to set up: Setting up a solo ad campaign is quick and easy. All you need to do is find a solo ad vendor that specializes in your niche, provide them with your offer, and they will take care of the rest. This means that you don't need to spend time and money on creating and managing your own advertising campaign.
Scalable: Solo ads are also highly scalable, which means that you can easily increase or decrease your traffic depending on your budget and goals. This makes them a great option for affiliates who want to grow their business and increase their profits over time.
As you can sell, I hope you're starting how solo ads offer the best way to make money fast with little to no following on social media. Some affiliates simply want anonymity, it takes a certain kind of mindset to put all your life on social media for all to see.. so at times being hidden from the greater internet, can be a good thing.
Best Way to Make Money Fast Online – Conclusion
In conclusion, affiliate marketing is a fast and effective way to earn money online, but it requires careful planning and execution. By finding the right products and using solo ads to promote them, that would be the best way to make money fast, because you can reach your target audience and maximize your earnings.
With a little patience and perseverance, you can turn your affiliate marketing endeavors into a profitable venture. So go ahead and give it a try – full disclosure, I am a solo ads vendor, both here on my personal website, as well as on udimi. Should you be interested in checking out my udimi profile and the reviews I usually get from my trusting and repeat buyers, you can do so by clicking on this link here. I hope you contact me to evaluate your landing page and offer before you make any solo ads purchase – I will always be available to help, whether you use my solo ads or not.